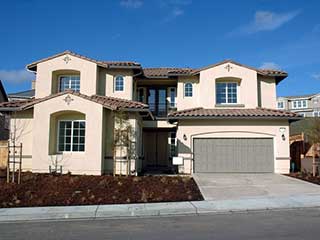 At Garage Door Repair Folsom, we offer everything homeowners might need in order to maintain their doors, and ultimately their properties. Our professional service includes anything from minor repairs to parts replacement and even regular maintenance. There are a number of small things that can go wrong. We pride ourselves on being able to attend to them all.
Optimizing Your Home's Appearance
We realize that clients demand not only a secure property, but one that isn't an eyesore and can give any visitor a good first impression - especially if they're a potential buyer. The residential garage door service that we offer is an important step in giving our clients this kind of peace of mind. Our emergency garage door service is a shining evidence for our commitment to every customer that puts their trust in us.
Superb Service is the Key
Excellence in service is our company's prime policy, and it manifests itself in every aspect of our work. Our experts make it a priority to respond quickly to every single call and do their very best to minimize the inconvenience a client could be facing. Our pristine reputation stands on its own. Years of experience have allowed us to not only know the ins and outs of every brand and model of both modern and older garage door, it has also allowed us to efficiently address any of their related problems.
State of The Art Selection
The days of nothing but manual pull-down garage doors to choose from are over. Nowadays there are many alternatives, from the simple one-panel door to those that operate on rollers, or those that rise and descend using springs. Many models can be closed remotely, saving you the trouble of having to get out of your car. Obviously, different mechanisms different parts and technical expertise to handle. Good thing our technicians are familiar with them all.
We Will Be Prepared
This is one of our single most important benefits. Anyone who wishes to be certain they're getting the best kind of service must recognize the major benefit of having your technician just a phone call away. You'll want them proficient and cordial as well, of course (which we will be), but availability is one of those pluses homeowners often forget to factor in. At Garage Door Repair Folsom, we invite you to contact us today, even if only to make a general inquiry. We are here to help.
The Best Service Around:
Highly Skilled Technicians
Professional Maintenance Services